Private Lessons
Private Lessons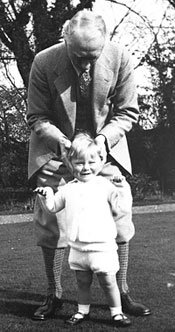 Lessons are 45 minutes in length. For most of this time, we will focus on the acts of sitting and standing. People typically repeat these movements daily without any conscious thought. F.M. Alexander perceived that this simple activity was a gateway to thinking more consciously about our daily activities, as well as a means to address our overall balance of tone that involves an integrity of self.
With my guidance, the student learns to be aware of their entire co-ordination in this basic activity, and to choose an overall elastic response to gravity. The skill of choosing this response can apply to any activity, and will improve overall co-ordination in any activity.
During a lesson, a student will also participate in semi-supine table work. This gives the student the opportunity to observe, without the challenge of supporting themselves, how directly their intention/attention affects their entire neuro-muscular experience.
Students who wear non-restrictive, comfortable clothing will be most at ease during their lesson. Any tight pants or skirts that restrict leg movement could interfere with the lesson.
Policies and Fees
Rates
Single lesson: $90
5 lessons: $400
10 lessons: $750
Lesson Cancellation
Please give 48 hours notice if canceling. Expect to pay a full fee for lesson time if less than 48 hours notice is given.
Lesson length
Lessons last 45 minutes. Prompt arrival ensures student will receive full lesson time.
Lesson Schedule
Individual lessons can be scheduled on Mondays, Tuesdays, Thursdays, Fridays and Saturdays.
I am not currently accepting new students.
Payment Methods
I do not accept insurance. Payment by check, cash or credit/debit.
Fragrance
Please note that my office is a fragrance free zone.  Your consideration in refraining from wearing perfumes, scented oils or lotions, after shave or colognes is very much appreciated.
Testimonials
"Jeanne is everything I had hoped for in an Alexander Teacher and more. Everything I had hoped for is a thorough knowledge of the Technique, insights into my particular needs, and skillful, patient teaching. The "more" is a warm and delightful person whom I look forward to seeing every week."
Diane Morrison, Ph.D.
"Jeanne is a positive and perceptive teacher who has guided me to explore my consciousness and use of self. Through practice and study of the Alexander Technique, I have learned new tools to live with intention and spatial awareness. As an artist, avid cyclist, runner and swimmer, these tools have led to invaluable discoveries in mental clarity and freedom from chronic joint pain."
Maria Coryell-Martin, artist
"It is an amazing thing that instruction so subtle and solutions so delicate can have such a profound effect. Once conscious, we can choose to move differently, with more ease and fluidity. But the teaching is only as good as its teacher, and Jeanne is exceptional. In addition to her depth of knowledge, she combines her expertise with a generosity of spirit that makes it easy to learn what would otherwise be so paradoxically difficult – simply standing and sitting at ease."
Magali Messac, Master Trainer, Gyrotonic® Seattle
"Jeanne's lessons in the Alexander Technique have transformed me from a pain ridden auto accident survivor into a woman delightedly tackling new things physically. Beyond the pain relief, her expert teaching has informed me how to function with greater energy and efficiency. These learnings are something I incorporate into my daily life– a life far the richer for it."
Kat Spellman