About
Jeanne Barrett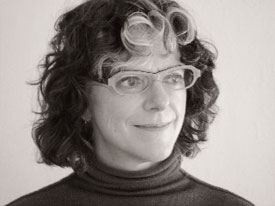 Jeanne Barrett began studying the Alexander Technique in NYC in 1984. She joined a non-affiliated training course (directed by Judith Isaacs, ACAT-NY) in 1985, and graduated from that course in 1987. After teaching for a year, she sought AmSAT membership through the Credentials Review process. She completed required training to AmSAT standards at ACAT-NY in 1990, and was fully certified by AmSAT in 1990.
Jeanne relocated to her home town of Seattle in 1993, and has maintained a full private practice since then. Her training course, Alexander Technique Center Seattle (ATCS) opened in January 2007 with full AmSAT approval.
Jeanne is a guest teacher in the Music Department at Seattle Pacific University.
You can read more about the Alexander Technique at the Active Stillness Blog
Location and Contact Info
4444 Woodland Park Ave N
Suite 216
Seattle WA 98103
Phone contact: 206 406 5454
Email contact: jeanne@activestillness.com
Links
American Society for the Alexander Technique
The Complete Guide to the Alexander Technique
Gyrokinesis/Gyrotonic exercise with Lindsey Burke